2017 summer multiplex kit special
2017 summer multiplex kit special

Reveal the genetic basis of disease with confidence. Our BHQ probes deliver the superior quenching efficiency and specificity for the results you can trust. We offer an array of probe types optimized for AT- or GC-rich, SNP genotyping, CNV detection, gene expression analysis, and more.
Any BHQ probe type. Any fluorophore. Up to 3 calibration dyes.
Buy 4 probes and get 25% off through June!
Promotion code: BHQ4Plex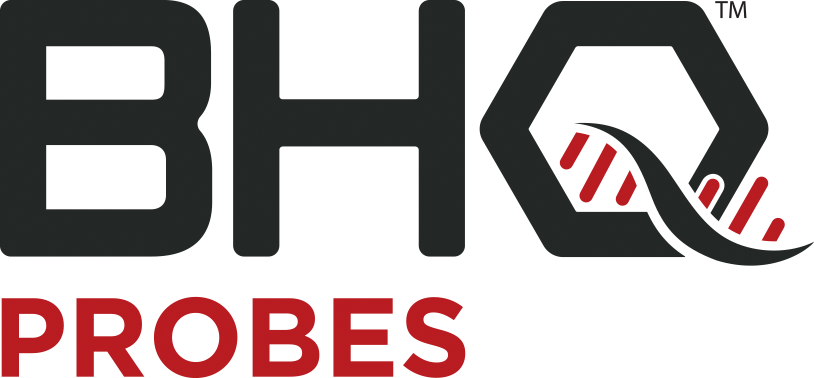 Standardize your assay
Dual-Labeled BHQ probes are traditional probes that incorporate a covalently bound 5' fluorophore and 3' Black Hole Quencher dye to an oligo. Choose from a broad spectrum of fluorophores.
Probe length: 20-30 bases
Fluorophore options: 15

Power your assay
This double-quenched probe substantially reduces background interference and increases signal-to-noise ratios by leveraging both an internal Nova quencher and a 3' BHQ quencher.
Probe length: >25 bases
Fluorophore options: 5

Strengthen your assay
BHQplus probes use an advanced technology allowing for shorter probe design for enhanced specificity and improved mismatched discrimination through the use of modified C and T nucleotides. Reduce assay cost and improve data quality by redesigning MGB probe assays with BHQplus technology.
Probe length: 15-25
Fluorophore options: 6
Stop signal bleed-through.
Pick up your calibration dyes.
Crosstalk is particularly consequential to a multiplexed assay, since multiple targets are amplified simultaneously but detected independently.
Terms and Conditions
This promotion is open to customers purchasing qualifying products in a single purchase order by June 30, 2017 and includes the promotion code BHQ4PLEX. Qualified products are BHQ® dual-labeled probes (BHQ probes, BHQplus® probes, BHQnova™ probes), any fluorophore offered by LGC Biosearch Technologies (Biosearch Blue™, FAM, TET, CAL Fluor® Gold 540, JOE, HEX, CAL Fluor Orange 560, Quasar® 570, TAMRA, CAL Fluor Red 590, ROX, CAL Fluor Red 610, CAL Fluor Red 635, Pulsar® 650, Quasar 670, and Quasar 705) and the following calibration dyes (6-FAM T10 Calibration Standard, Quasar 570 T10 Calibration Standard, Quasar 670 T10 Calibration Standard, Quasar 705 T10 Calibration Standard, CAL Fluor Gold 540 T10 Calibration, CAL Fluor 560 T10 Calibration Standard, CAL Fluor Red 610 T10 Calibration Standard, CAL Fluor Red 590 T10 Calibration Standard, and CAL Fluor Red 635 T10 Calibration Standard). Discount for qualifying products only in a single purchase order with a minimum of $100 USD to a maximum of $3000 USD and applies to list price in effect at the time order is received by LGC Biosearch Technologies. Cannot be combined with other offers or promotions. One time use only. Offer void where prohibited, licensed or restricted by federal, state, provincial or local laws or regulation or agency/institutional policy.