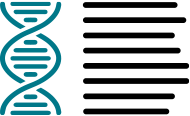 Monitoring emerging
SARS-CoV-2 variants
Detect the presence and manage the impact of SARS-CoV-2 variants
Widespread, standardised efforts to monitor and sequence SARS-CoV-2 samples will enable fast, efficient identification and management of viral mutations.

Arising mutations of the SARS-CoV-2 genome calls for global due diligence to closely monitor any variants to ensure diagnostic tests, vaccines, antiviral therapies and public health control measures remain effective.

In order to track variants, a portion of positive SARS-CoV-2 samples should be sequenced to detect novel variants or confirm known variants. Once the variant sequences are available, PCR genotyping assays have been developed to target particular mutations, thereby detecting the presence of variants in a region. This process constitutes the genomic surveillance programmes to detect, characterise and monitor SARS-CoV-2 variants over time.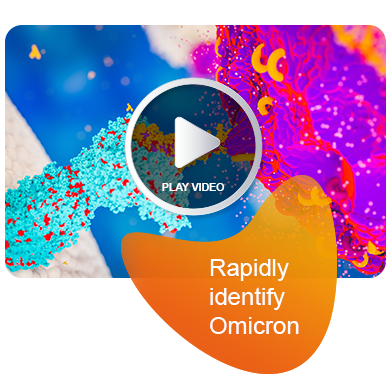 PCR-based solutions
Monitor for COVID-19 with confidence

Whole genome sequencing (WGS)
Stay on top of emerging variants

Genotyping by RT-PCR
Monitor known variants

How are SARS-CoV-2 variants classified?
The World Health Organisation (WHO) classifies variants into two groupings: Variants of Interest and Variants of Concern. Variants of Interest escalate to Variants of Concern after they reach certain criteria as listed by the table below:
Variants of Concern (VOC) 1
WHO label
Pango lineage
First identified
Alpha

B.1.1.7

UK

Beta

B.1.351

South Africa

Gamma

P.1

Brazil

Delta

B.1.617.2

India

Omicron

B.1.1.529

South Africa
A mutation becomes a VOC when it impacts one or more of these public health concerns:
Increase in transmissibility or detrimental change in COVID-19 epidemiology;
Worsening in the severity of the disease or changes in symptoms;
Reduced efficacy of public health and social measures, diagnostics, vaccines and therapeutics.
Variants of Interest (VOI) 1

A SARS-CoV-2 mutation becomes a Variant of Interest when:

The mutant is suspected or confirmed to exhibit a different trait when compared to the wild type (the dominant phenotype of the virus)
Worsening in the severity of the disease or changes in symptoms;
It has been identified to cause community spread, a cluster of COVID-19 cases, appear in multiple countries, or otherwise indicated by the WHO SARS-CoV-2 Virus Evolution Working Group.
Quality solutions
Confirm performance of your assays

Variant resources
Stay in the know on SARS-CoV-2 variants
References
Tracking SARS-CoV-2 variants. Published 31 May 2021. [Accessed 08 June 2021].