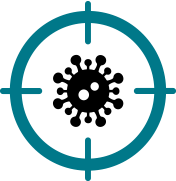 Pathogen detection
Choose your target and we'll help you get a bull's-eye.
Detect the presence of pathogens
LGC Biosearch Technologies offers end to end traceability and security of reagent supply for your mission critical raw materials. These are made in-house ensuring they conform to the highest manufacturing standards. Our range of high-quality chemistries can be bought in any quantity, so that you can start small and scale up when you're ready. With a technical support team of scientists on standby, you can access support with any stage of your workflow. Explore our comprehensive catalogue of off-the-shelf kits for use in PCR-based pathogen detection as well as high-quality individual assay components to support diagnostic assay developers and manufacturers.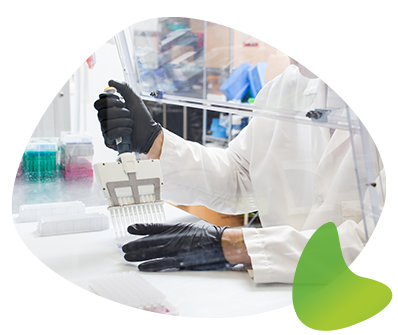 RapiDxFire qPCR 5X Master Mix GF is lyo-compatible with a glycerol-free, triton-free formulation that enables increased sensitivity. 48-hour reaction benchtop stability that's perfect for automated or point-of-care workflows.
We offer custom oligo synthesis from research grade
to commercial diagnostics and therapeutic applications
Explore this service
Prepare samples that maximise downstream success
PCR testing looks for the presence of nucleic acid sequences specific to the pathogen(s) of interest, such as SARS-CoV-2. Depending on your sensitivity requirements, the nucleic acid may be isolated from the sample via crude extraction or high-quality purification. Biosearch Technologies' oKtopure™ automated high-throughput extraction system and SARS-CoV-2 qualified sbeadex™ Pathogen Nucleic Acid Purification Kit is a scalable solution for recovering 100% of RNA. Utilise RapiDxFire Lyo-Flex 1-Step RT-qPCR 5X Master Mix for one-step viral/pathogen detection in centralised and point of care (POC) workflows.
Recover 100% of RNA using
Genomic surveillance
Mutations within a virus' genome may influence viral characteristics such as transmissibility, immune escape and more. An RT-PCR-based assay can rapidly determine whether that viral sample contains the wild type or mutation, as long as that genome has already been sequenced through methods like whole genome sequencing.
Using qPCR is essential for genomic surveillance because it helps communities control outbreak and find opportunities to prevent further transmission. Monkeypox cases have been rising in non-endemic countries worldwide so it is key for assay developers to respond quickly.
Implement a fully automated PCR detection platform at any scale
Expand pathogen PCR testing infrastructure to support mass testing. Biosearch Technologies' offers an automated purification and amplification workflow, which has been issued EUA from the FDA as well as received CE-IVD marking for SARS-CoV-2 detection. This system can run up to 35,000 patient samples per day on a single platform. In need of a mass testing platform? Our ultra-high-throughput PCR testing system is capable of processing up to 150,000 tests per day on a single system.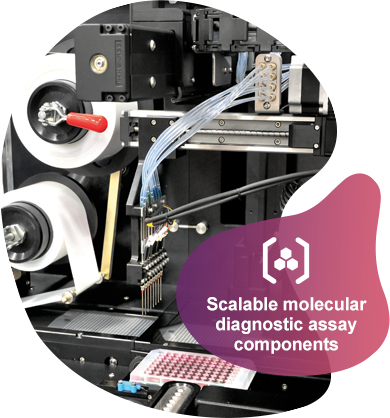 Run up to 35,000 patient samples per day per system.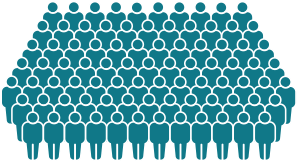 Complete 110,000+ test results every 24 hours on a single system.