Enquiries
To receive a prompt response please contact the customer service team that corresponds to your region.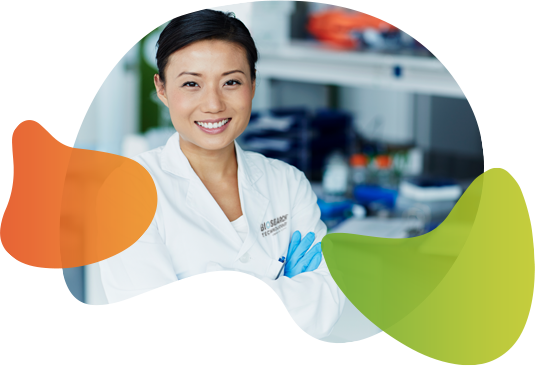 Customer and order support
If you require support for any of our products or services, please raise a case in our support system. Newly created cases will be assigned to the relevant team, and someone will contact you as soon as they can to help resolve your issue.
Submit support request
Locations
Shanghai
Room 901-903, Garden Square
No.968 West Beijing Road
Jing'an District
Shanghai 200041
China
Tel: +8621-22509000
Hotline (toll-free): 400 921 6156
Singapore
3791 Jalan Bukit Merah #07-02
Singapore
159471
Tel: +65 6734 4800
Extraction, Genotyping, Sequencing, and Lab services
Berlin (Extraction, Sequencing, Lab services)
TGS Haus 8
Ostendstrasse 25
12459 Berlin
Germany
Tel: +49 (0) 30 5304 2200
Hoddesdon (Extraction, Genotyping, Lab services)
Unit 1-2 Trident Industrial Estate
Pindar Road
Hoddesdon
Herts
EN11 0WZ
UK
Tel: +44 (0)1992 470 757
Middleton (Lucigen)
2905 Parmenter St.
Middleton, WI 53562
USA
Tel:+1 608 831 9011
Alexandria
3600 Minnesota Street
Alexandria, MN 56308
USA
Tel: +1 320 421 9207
Novato
51 Digital Drive
Novato, CA 94949-5728
USA
Tel: +1 415 883 8400
Petaluma
2199 South McDowell Boulevard
Petaluma, CA 94954-6904
USA
Tel: +1 415 883 8400
Risskov
Voldbjergvej 16B
DK-8240 Risskov
Denmark
Tel: +45 87 32 30 00
Bellshill (LINK)
3 Mallard Way
Strathclyde Business Park
Bellshill
Lanarkshire
ML4 3BF
Scotland
Tel: +44 (0) 1698 849911
Steinach
Sonneberger Straße 69
96523 Steinach
Germany
Tel: +49 36762 270969
Dexter (Berry & Associates, Inc.)
2434 Bishop Circle East
Dexter, MI 48130
USA
Tel: (800) 357-1145
Tel: (734) 426-3787
EMEA
Oxford (UK)
3 Technology Drive
Oxford Technology Park
Kidlington
Oxford
OX5 1GN
UK
Tel: +44 (0)1865 912900
North America
Alexandria
3600 Minnesota Street
Alexandria, MN 56308
USA
Tel: +1 320 421 9207
LGC
Queens Road
Teddington
Middlesex
TW11 0LY
UK
Tel: +44 (0)20 8943 7000