Our nucleic acid extraction team provides DNA and RNA extraction services to meet the demands of any project. LGC developed extraction protocols from a wide range of starting materials and volumes which enable the delivery of off-the-shelf services for most applications or bespoke solutions utilising our unique range of in-house technologies.
We are combining experience support and technology to deliver cost-effective nucleic acid extraction solutions:
High or low volume extraction solutions for any concentration of DNA (Oragene, cohort studies)
Buffy coat samples, FTA cards, tissue & plant material and other samples
Rapid sample turnaround and full sample traceability
Customised solutions developed for challenging extraction projects
Options for full ISO certified service (DIN EN ISO 9001:2008)
Full application and technical support.
Elution of DNA samples in our service laboratory
All DNA samples that are extracted in the LGC extraction facility are eluted in Tris buffer containing EDTA. Large volume blood and buffy coat extractions are eluted in TE (10mM Tris, 1mM EDTA). All other samples are eluted in Te (10mM Tris, 0.1mM EDTA).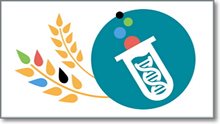 Resources
Related products
Ordering extraction services
Human blood
Part no.
Product descripiton
GEN-9300-110
Whole blood (1 - 4 mL)*
GEN-9300-120
Whole blood (5 - 7 mL)*
GEN-9300-130
Whole blood (8 - 10 mL)*
GEN-9300-170
Whole blood (< 200 mL) supplied in 96 deepwell plate
GEN-9300-600
FTA cards or punches supplied in 96-well plate - per plate
* Yield ca. 20 - 30 μg / mL blood
Animal blood
| Part no. | Product description | UoM |
| --- | --- | --- |
| GEN-9300-450 | Bird blood < 10μL | 96-deepwell plate |
| GEN-9300-140 | Bird blood any volume - manual | Individual tube |
| GEN-9300-600 | FTA cards or punches supplied in 96-well plate - per plate | 96-well plate |
Human tissue
| Part no. | Product description |
| --- | --- |
| GEN-9300-210 | DNA extraction service - Buffy Coat samples <200μL -supplied in 96 deep well plate |
| GEN-9300-220 | Buffy coat samples (any volume) |
| GEN-9300-221 | DNA extraction service - Buffy Coat samples any volume- >500 tubes |
| GEN-9300-222 | DNA extraction service - Buffy Coat samples any volume- > 1000 tubes |
| GEN-9300-223 | DNA extraction service - Buffy Coat samples any volume- >2000 tubes |
| GEN-9300-320 | DNA extraction service - Saliva (oragene) <4mL – yield ca. 30 - 200 ug |
| GEN-9300-321 | DNA extraction service - Saliva (oragene) <4ml - yield ca.30 - 200 ug - > 500 tubes |
| GEN-9300-322 | DNA extraction service - Saliva (oragene) <4ml – yield ca. 30 - 200 ug - > 1,000 tubes |
| GEN-9300-323 | DNA extraction service - Saliva (oragene) <4ml – yield ca. 30 - 200 ug - > 2,000 tubes |
| GEN-9300-330 | DNA extraction service - Saliva (oragene) <200ul per sample supplied in 96 well plate |
| GEN-9300-331 | DNA extraction service - Saliva (oragene) <200ul per sample supplied in 96 well plate - 8-15 plates - per plate |
| GEN-9300-332 | DNA extraction service - Saliva (oragene) <200ul per sample supplied in 96 well plate - 16 or more plates – per plate |
| GEN-9300-340 | Buccal swab (whole sample) |
| GEN-9300-341 | DNA extraction service - Buccal Swab whole sample - > 500 tubes |
| GEN-9300-342 | DNA extraction service - Buccal Swab whole sample - > 1,000 tubes |
| GEN-9300-343 | DNA extraction service - Buccal Swab whole sample - > 2,000 tubes |
| GEN-9300-350 | Buccal swab (<200 µL per sample) supplied in 96 well plate - per plate |
Animal tissue
| Part no. | Product description |
| --- | --- |
| GEN-9300-410 | Animal tissue supplied in a 96-well plate - per plate |
Plant material
| Part no. | Product description |
| --- | --- |
| GEN-9300-New | Complete plant genotyping service package - Plant sample collection kit + DNA extraction + Assay development + Genotyping |
| GEN-9300-500 | DNA extraction service - Plant tissue supplied in 96-well plate - for KASP genotyping - 1 to 4 plates |
| GEN-9300-511 | DNA extraction service - Plant tissue supplied in 96 well plate- for NGS- with required RNAse treatment - 1 to 4 plates |
| GEN-9300-560 | DNA extraction service - Plant tissue individual sample manual for NGS and Sanger only, suggested for pilots priced per sample |
| GEN-9370-001 | Plant sample collection kit |
Forensic
| Part no. | Product description |
| --- | --- |
| GEN-9300-700 | Forensic samples manual |
Cell culture
| Part no. | Product description |
| --- | --- |
| GEN-9300-810 | Cell cultures |
Plasmid
Part no.
Product description
GEN-9300-820
Plasmid samples (< 1 mL bacterial culture suspension/pellet) - automated**
**Yield 1 - 10 μg depending on the copy number