Molecular diagnostic oligos, primers and probes
Quality matters when it comes to molecular diagnostics. Everyone needs to trust in the results, regardless of the lot number, the development phase, and the analytical instruments used. That's why nine of the largest ten diagnostics companies look to LGC, Biosearch Technologies for their custom oligonucleotides, primers and probes. We deliver quality and reliability across:

Thousands of oligonucleotide modifications, including specialty reagents

Fluorophores and quenchers spanning your full spectrum of needs

Customisable oligos fine-tuned to your specifications
Whether you're ordering research-grade (RUO), GMP-compliant or therapeutic-grade oligos, our sequences are optimally designed, purified and rigorously screened for quality results every time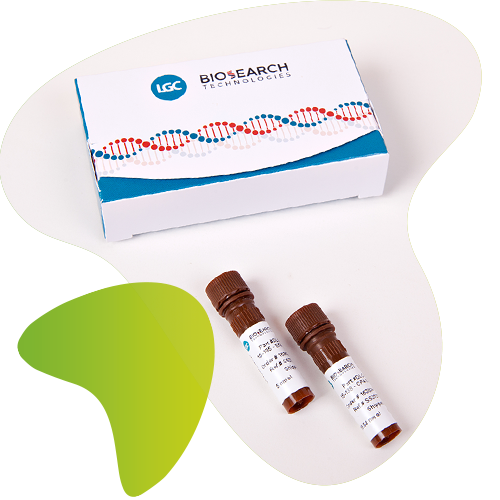 Talk to us about how we can help
Dial-up your accuracy
As the inventor of the Black Hole Quencher™ (BHQ™) dyes, Biosearch Technologies has helped set new standards for diagnostic accuracy and reproducibility for more than 35 years.

Selecting the appropriate BHQ labelled probes for your application provides superior quenching, enhanced specificity and optimal signal-to-noise ratios. These attributes make BHQ dyes the quencher of choice for qualitative and quantitative PCR (qPCR) experiments, including single and multiplex gene expression, copy number variation (CNV), single nucleotide polymorphism (SNP) genotyping and presence/absence testing.
Start with the best
In the early design stages, future operational challenges aren't often front-of-mind when it comes to scale up for commercial purposes. However, the success of any molecular diagnostics programme plays out over many years. MDx companies must not only design and validate their tests as efficiently as possible, but also get to market quickly with a test that performs consistently throughout its commercial lifetime.

Whether you're composing a multiplexed assay or pursuing a single target gene, the performance of Biosearch Technologies' oligos is clear. We deliver that same quality and consistency year after year, as your MDx advances and scales from small nanomoles to millimoles of material.

Quality and consistency are built into our process:

Where other companies scale out—producing many small batches of probes and primers—our production batches increase in size as your needs increase. Larger volumes and fewer batch repetitions keep our oligos performing the same, many years down the road.

We hold ourselves to the highest standards. We're one of the only manufacturers in the world that can take you from R&D to IVD to therapeutic-grade oligonucleotides. We make our own critical raw components, for ultimate control and continuity throughout our supply chain.

Our oligo synthesis team has a stringent risk mitigation process to safeguard the reliability of your assays. This includes screening for all sequences greater than 45 bases to ensure no template contamination infects the facility.
Click here for a behind-the-scenes look at our oligo synthesis process

Download here a free e-book on selecting the right probe for your assay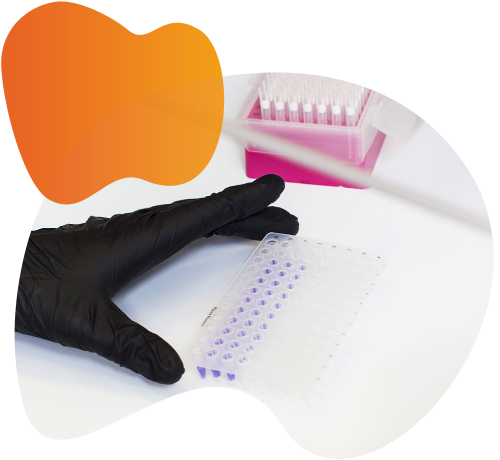 Contact us