Enabling your rapid response to the Coronavirus pandemic
Robust solutions for genetic analysis of the SARS-CoV-2 virus
In a public health emergency, getting accurate diagnostic information is of the utmost importance. You also need to get that information fast. LGC enables rapid, large-scale implementation of laboratory diagnostics for COVID-19 by expediting availability of mission-critical extraction chemistries, oligos, PCR reagents, quality control solutions and instrumentation that deliver 2019 Novel Coronavirus detection kits at scale.

It's not you, it's your oligo. Read how to mitigate the risk of oligo contamination to preserve the integrity of your COVID-19 workflow.

Developing your own kit? What do you require to develop your SARS-CoV-2 assay?Let us know how we can help.
Industry specific workflow

Why choose Biosearch Technologies to support your COVID-19 detection programs?
With a proven track record supporting past public health crises such as the 2009 H1N1 Swine Flu outbreak, the ability to rapidly scale up oligonucleotide production to meet increased demand for pathogen detection, and high-quality, high-performance oligonucleotide products and services, Biosearch Technologies is the right DNA primer and probe synthesis and NAC synthesis reagents partner for overcoming the challenges of emerging pathogens.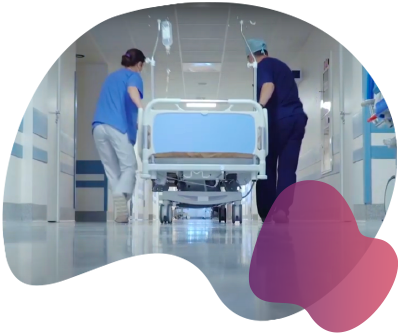 Consult our team for tools and technologies for SARS-CoV-2

The Biosearch Blog
Get more in-depth insights about COVID-19 and how LGC, Biosearch Technologies is supporting the rapid response to the pandemic from our blog.

COVID-19 resources and downloads
Product info access
Automation-compatible products for high-quality RNA extraction and purification from a range of clinical samples, including upper respiratory specimens.
High-performance reverse transcriptase (RT) options that can fit into a range of workflows.
Sensitive pathogen detection with our trusted master mix reagents.
Custom synthesised and pre-designed probes and primers
A ready-to-use, out-of-the-box solution for high complexity CLIA labs running the CDC EUA protocol.
Pick and choose which COVID-19 signatures work best for your lab with individual RUO probes and primers using sequences as designated by Charité and US CDC protocols:
Custom, bulk oligos that can scale with demand
Nucleic Acid Chemistry reagents for in-house synthesis
We are the inventor and source manufacturer of BHQ™ and BBQ™ dyes, not to mention CAL Fluor™ and Quasar™ products, and support oligonucleotide synthesis with decades of combined expertise and experience from our Prime Synthesis, BioAutomation, LINK and Berry & Associates brands.
LGC SeraCare offer a complete Quality Solution for COVID-19 diagnostic assay validation
AccuPlex™ technology mimics wild-type pathogenic viruses, but is safe, non-infectious, and replication deficient. These materials serve as true, full-process quality solutions that challenge the entire diagnostic workflow, making them the preferred alternative to infectious materials.

Together, the AccuPlex SARS-CoV-2 Verification Panel and AccuPlex SARS-CoV-2 Reference Material Kit offer an ideal solution for clinical laboratories looking for a safe, effective tool to verify and monitor SARS-CoV-2 molecular assay performance. Products contain positive materials directed against the published CDC and WHO consensus sequences and the S gene. Negative materials targeting the human RNase P gene are also included.
LEARN MORE
"We just went 'live' with the SARS-CoV-2 assay…I've never brought in and validated an assay in 7 days. The LGC SeraCare reference material works perfectly. I needed something other than the assay's positive control to create a positive assay result before I felt comfortable releasing the assay for patient testing, and your product did the trick."
Medical Director, Clinical Chemistry Laboratory prominent Boston Academic Medical Hospital
For testing
Confidently meet surging demand with a large-scale, end-to-end testing solution.
As the need for SARS-CoV-2 testing continues to grow for both diagnostic and screening applications, many organizations are looking to expand or create testing capacity. For existing diagnostic labs, limited supplies of instruments, reagents and laboratory technologists make getting high volumes of testing done in a timely manner challenging.
Biosearch Technologies offers fully automated PCR testing technology that is redefining high-throughput for SARS-CoV-2 detection to 35,000 tests per day on a single system. To further enable mass testing, our ultra-high-throughput PCR testing system is capable of processing up to 150,000 tests per day on a single system.
LEARN MORE
For oligonucleotide synthesis
To support the demands of high-throughput oligo synthesis, we offer the MerMade™ 192E and MerMade™ 192X synthesizers. The 192E (and the robotic version 192R) is especially suited to less complex probes and primers and can synthesise 192 oligos in less than 3 hours, producing a very high quality product with minimal reagent usage.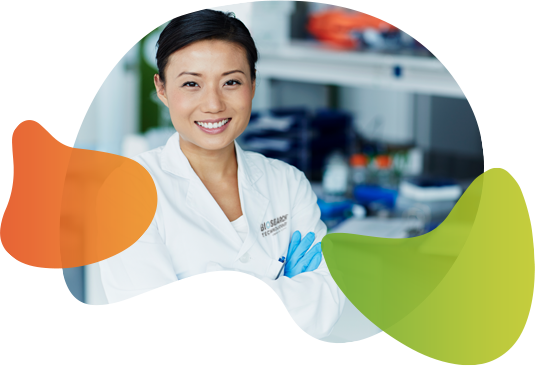 Working with you to wield science for a safer world.