Enabling agile SARS-CoV-2 detection
now and into the future
Evolve your genomics alongside an evolving virus
You need your suppliers to pivot in tandem with each surge and lull of the Coronavirus pandemic. Our customers
love our unique approach to collaboration - we're more than just a supplier; we're your partner. We thrive when we
work closely with our customers by offering our technical expertise to deliver high-quality extraction chemistries,
oligos, PCR reagents, quality control solutions and instrumentation so they can get the results they desire.
Why choose Biosearch Technologies to support your COVID-19 detection programmes?

Unmatched quality

Scalable

Stringent risk mitigation

Proven track record supporting past public health crises such as the 2009 H1N1 Swine Flu outbreak.

Unmatched quality manufacture of oligonucleotides backed by expert knowledge for customisation. All probes are HPLC purified. Lot-to-lot consistency. ISO 9001 compliant.

Scalable extraction chemistries, enzymes and master mixes to develop your optimal kit. Lyo-compatible options.

Widest selection of nucleic acid chemistry (NAC) reagents and CPG solid supports, including gold standard BHQ and BBQ quenchers from original source.

Rigorous contamination mitigation to ensure the reliability of your assays.

Vertically integrated manufacturing operations supported by global logistics to ensure a resilient supply chain.
Assay components, tools and iInstrumentation​
Automation-compatible products for high-quality RNA extraction and purification from a range of clinical samples, including upper respiratory specimens.
High-performance reverse transcriptase (RT) options that can fit into a range of workflows.
Sensitive pathogen detection with our trusted master mix reagents.
Custom synthesised and pre-designed probes and primers
Pick and choose which COVID-19 signatures work best for your lab with individual RUO probes and primers using sequences as designated by Charité and US CDC protocols:
Custom, bulk oligos that can scale with demand
Nucleic Acid Chemistry reagents for in-house synthesis
We are the inventor and source manufacturer of BHQ™ and BBQ™ dyes, not to mention CAL Fluor™ and Quasar™ products, and support oligonucleotide synthesis with decades of combined expertise and experience from our Prime Synthesis, BioAutomation, LINK and Berry & Associates brands.
Stellaris RNA FISH probes
Stellaris™ RNA FISH is a RNA visualisation method that allows simultaneous detection, localisation and quantification of individual mRNA molecules at the cellular level. Hepp, C. et al. developed an affordable and sensitive rapid viral FISH protocol (rvFISH) to detect SARS-CoV-2 RNA in 20 minutes using probes designed by the Stellaris online probe designer. Read more.
SARS-CoV-2 Variant ValuPanel™ assays

These assays consist of separately delivered probes and primers that are designed for qualitative detection of specific SARS-CoV-2 mutations by genotyping using reverse transcription-polymerase chain reaction (RT-PCR).

AccuPlex™ SARS-CoV-2 Verification Panel

These quality solutions encompass molecular, serology, NGS and antigen performance monitoring tools to support early detection of infection and surveillance efforts.
Instrumentation
Systems/bundles
Ultra-high-throughput PCR testing system

The ultra-high-throughput (uHTP) end-point PCR testing system combines the Nexar™ industrial scale, automated end-point PCR testing platform with our robust, high-quality testing reagent components.
Need guidance on selecting the right system for your experiment?
Speak to one of our scientists who can talk you through customisation options based on your needs.

COVID-19 resources and downloads
Talk to us today​
LGC is proud to have worked with many of the world-leading IVD companies, clinical laboratories, governments and regulatory agencies in response to the COVID-19 pandemic. Viruses are endemic, and rapid accurate detection of a wide range of known and novel pathogens is a core part of managing healthcare globally, now and into the future.
Partner with us, to get your assays up and running quickly, to optimise or to scale and grow with support from an experienced friendly service team every step of the way.​
Get in touch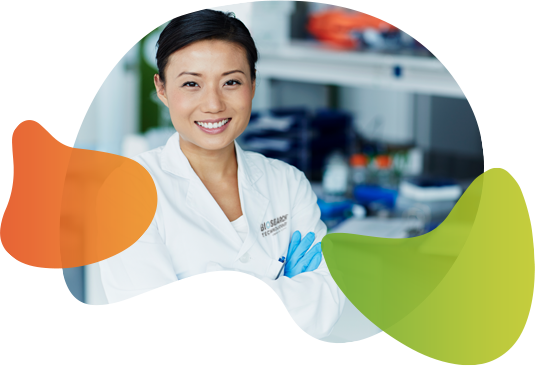 Working with you to wield
science for a safer world.