Amplicon-based metagenomic studies
We combine in-depth consultation and pilot study research to develop optimised project protocols for any microbial community of interest
Our proprietary high-throughput protocols and broad range of amplicons deliver cost-effective results using the Illumina MiSeq platform.
Our bioinformatic services include:
reference-assisted OTU clustering, taxonomic classification of OTUs, diversity analysis with extensive data visualisation (including multivariate analysis when metadata is supplied)
Whole genome metagenomic studies
Our standardised protocol for preparing quality shotgun libraries prior to sequencing is applicable to even low-quantity samples. This can be augmented with whole-genome amplification to enable the processing of difficult or highly degraded samples.
We offer taxonomic composition analysis and metagenome assembly including gene predictions and draft functional annotation to assist downstream data analysis.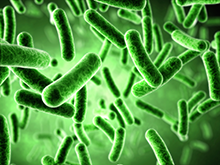 Resources
Read what our satisfied customers have to say
LGC, Biosearch technologies, Berlin has been a good partner for our 16S rDNA sequencing needs. Turnaround times are fast, read quality is excellent and customer service is very forthcoming in case of unexpected problems.
We have been using LGC genomic service over the last eight years for 16S profiling of bacterial communities from a variety of sample types. The results of the analysis of the high-quality sequence data obtained from LGC featured in over 10 of our publications in peer-reviewed journals. We are happy to work with LGC's highly skilled specialists who are able to provide solutions tailored to our project-specific needs.
In the Applied Ecology Research Center at "Lucian Blaga" University of Sibiu we access the impact of pollutants on the river ecosystem. Our background spans a wide array of specializations including genetics, microbiology, molecular biology, environmental chemistry, and hydrobiology. Besides assessing the presence of different pollutants (persistent organic pollutants, pharmaceuticals, antibiotics, microplastics) in the environment we are also inspecting their effect on biota (insects, fish and humans). Microorganisms are one of the essential links in the trophic chain therefore we have started to investigate the effect of pollutants on the diversity of microbial communities. Microbial diversity was analysed by 16S rRNA amplicon sequencing. LGC was instrumental in the experimental workflow doing everything from DNA quality check, PCR amplification of the 16S rRNA gene, sample multiplexing, next generation sequencing and custom data analysis. From total DNA quantities as low as 20 ng LGC obtained thousands of good quality reads which were quality checked, binned into OTUs, assigned taxonomy, and analysed for diversity indices, even compared to levels of pollutant found in the environment. We are very satisfied with the services LGC provides and return to their help with every new project.