OEM & Kit Manufacturing
LGC Biosearch serves a number of assay kit companies globally. We can design and assemble part, or most of your kits that are tailored to your specifications, and provided to you with your private label.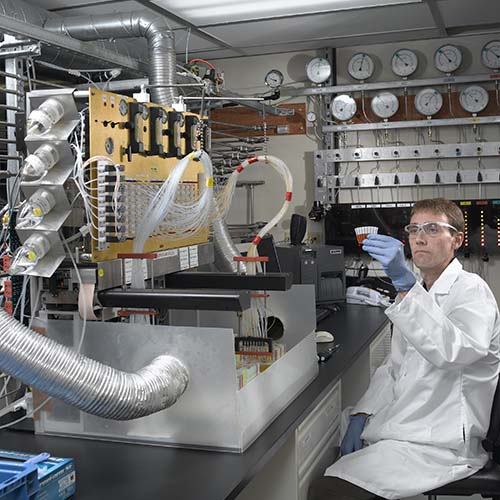 Equipped with state of the art instruments and ample production capacity, LGC Biosearch Technologies is the preferred OEM manufacturer for many reputable institutions in biotech, pharmaceutical, public health, and ag/bio sectors.
Our proprietary DNA synthesis instruments produce oligos more rapidly and cost effectively than any commercially available system. The automated methodologies that we've developed give us the ability to synthesize large volumes of high value custom oligos and assay components as well as mixing different oligos into an exacting concentration specification. LGC Biosearch also maintains excellent cost control by manufacturing our own amidites, dyes, and synthesis columns and passes these efficiencies onto our customers and OEM partners.
LGC Biosearch regularly conducts OEM manufacturing to a wide base of clientele who resell under their own label. If this assay kit manufacturing service is something of interest to you, please send your inquiry to info@biosearchtech.com and we will be happy to learn about the needs of your OEM project.