OEM and kit manufacturing
LGC Biosearch Technologies serves assay kit companies globally. We can design and assemble parts or complete kits tailored to your specifications, and provided to you with your chosen labelling.
Equipped with state of the art instruments and ample production capacity, Biosearch Technologies is the preferred OEM manufacturer for many reputable institutions in biotech, pharmaceutical, public health and agbio sectors.
Oligonucleotides
In our state of the art facility, our proprietary DNA synthesis instruments produce oligos with the quality, reliability and scalability you need from test development through production. The automated methodologies that we've developed give us the ability to synthesize large volumes of high value custom oligos and assay components, including oligo mixtures formulated to exacting concentration specifications.
We maintain excellent supply chain security and cost control by manufacturing our own amidites, dyes, and synthesis columns and pass these efficiencies on to our customers and OEM partners.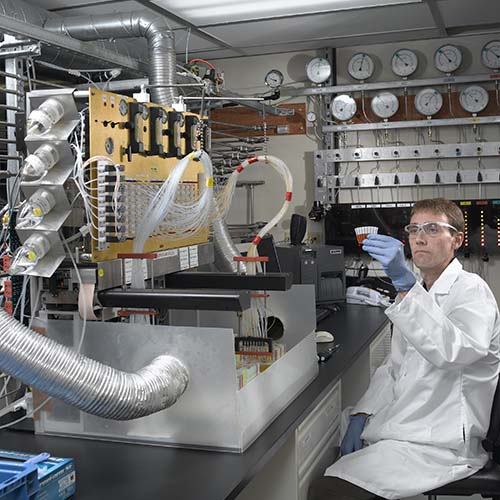 Enzymes
Our high-quality enzymes support a wide range of nucleic acid applications, including PCR, qPCR, and next generation sequencing. Made to the same exacting standards as our catalog products and customized to meet your needs for concentration, formulation, dispensing, packaging and labeling – including private labeling – our enzymes deliver consistent performance that you and your customers can rely on.
Nucleic acid extraction and purification reagents
Incorporate the same robust DNA and RNA extraction and purification technologies used in our catalog products into your own products or for your internal projects. Already optimised for diverse sample types and proven to work in the lab as well as a wide range of environmental conditions in the field, we offer high-quality and cost-effective solutions for your OEM nucleic acid extraction and purification needs.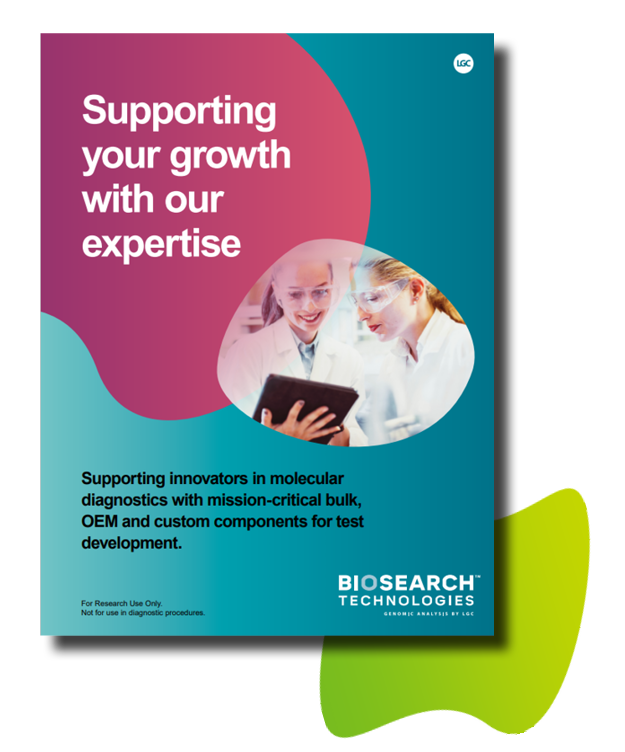 Supporting innovators in molecular diagnostics
We know that expanding your business is challenging. You must continually innovate to support vital efforts in research, clinical testing, and beyond. The commercial partnerships you form to bring your products to market are just as important as the powerful ideas behind them.

If you are looking for a manufacturing and commercial supply team that can deliver regardless of outside factors, then you're in the right place. Learn more
Choose Biosearch Technologies for your OEM needs
Find out how Biosearch Technologies can support your OEM projects by contacting us in the form below. Tell us what you need and we'll work with you to make your OEM project a success.