Redefine high-throughput COVID-19 PCR testing. Run up to 35,000 tests a day on a single system.
Automated purification and amplification workflow authorized for emergency use by the FDA
Facing a sustained need for SARS-CoV-2 testing for both diagnostic and screening applications, many organisations are looking to expand or create testing capacity. For existing diagnostic labs, scale up challenges include limited supplies of instruments and reagents as well as a shortage of laboratory technologists and finite lab space.
The LGC, Biosearch Technologies SARS-CoV-2 Real-Time and End-Point RT-PCR Test, granted Emergency Use Authorization (EUA) by the FDA, has the potential to transform your lab's capacity. Our high-throughput RT-PCR testing system can process from 4,500 up to 35,000 patient tests per day on a single platform.

Sample
collection


Sample receipt
and preparation


Viral RNA
purification


Amplification
and detection


Data interpretation
and workflow
management
Explore the high-throughput PCR testing workflow

Biosearch Technologies SARS-CoV-2 Real-Time and End-Point RT-PCR Test
The Biosearch Technologies SARS-CoV-2 Real-Time and End-Point RT-PCR Test is an optimised bundle with hardware, reagents, consumables and software that includes:

The high-throughput oKtopure™ automated nucleic acid extraction system.

The footprint-friendly IntelliQube™ (qPCR) and Hydrocyler2™ (end-point PCR) platforms.

Biosearch Technologies' validated SARS-CoV-2 reagents, enzymes, and probe and primer sets.

UgenTec's AI-powered workflow automation, PCR analysis and reporting software.

A dedicated customer service representative who ensures that your supply, hardware and service needs are anticipated and met.
Testing capacity can be expanded from hundreds or thousands of samples to as many as 35,000 samples per day with minimal need for additional staff, instrumentation or lab space.
Ready to increase testing throughput?

Technical documents
Related products and services for detection of SARS-CoV-2

The Biosearch Blog
Get more in-depth insights about COVID-19 and how LGC, Biosearch Technologies is supporting the rapid response to the pandemic from our blog.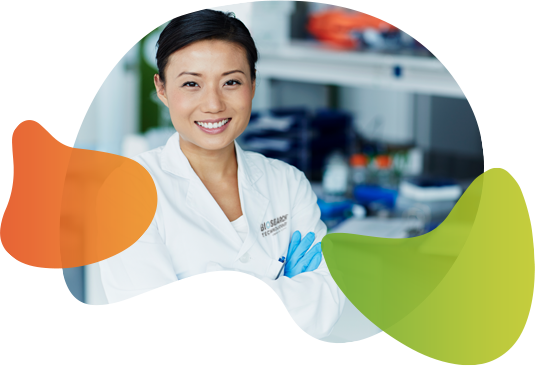 Working with you to wield science for a safer world.