Wheat genotyping panel
Wheat genotyping assay library - choose from >8,000 functionally validated wheat KASP SNP assays. Cost-effective, easy to run, no minimum order.
Wheat (Triticum spp.) is one of the world's most important cereal crops. The association of single nucleotide polymorphisms (SNPs) in wheat is challenging due to its large and complex genome, yet SNP markers have the potential to significantly enhance the ability to create new wheat varieties through marker assisted selection (MAS).
LGC Biosearch Technologies' wheat genotyping library utilises our accurate and robust PCR-based KASP genotyping chemistry. The library consists of two sets of functionally validated SNP markers developed in conjunction with the University of Bristol (UK), and the Integrated Breeding Platform (IBP), respectively. In total, we provide over 8000 pre-validated KASP SNP assays that breeders and scientists can use for the development of precision breeding in wheat hybrids. Bespoke sets of assays can be conveniently selected with the Assay Search Tool.
Unlike chip-based systems with fixed marker sets, our wheat genotyping library allows flexible selection of informative markers, and easy adaptation to changing germplasm collections in individual breeding programmes. Furthermore, KASP genotyping assays are highly cost-effective, thus providing an economical option to use the same SNP assays throughout the course of a breeding programme.
Biosearch Technologies' complete solution also encompasses plant sample collection kits, extraction and genotyping services, enabling breeders even in remote locations to apply MAS.
Bristol wheat genomics assays
This set of over 7000 functionally validated assays has been developed in conjunction with the University of Bristol, School of Biological Sciences (see press release). Extensive information about this project can be accessed from the Bristol Wheat Genomics site, in the CerealsDB section. Development of the Bristol wheat library is described in the following publication:
CerealsDB 2.0: an integrated resource for plant breeders and scientists.
Wilkinson, P.A., Winfield, M.O., Barker, G.L.A., Allen, A.M., Burridge, A, Coghill, J.A., Burridge, A. and Edwards, K.J. (2012), BMC Bioinformatics 13: 219
Make an enquiry
Download wheat panels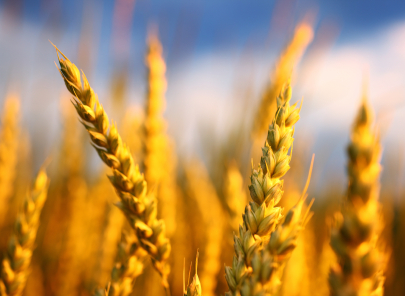 The Wheat SNP Database
| Varietal SNPs | 99945 |
| --- | --- |
| Validated SNPs | 7228 |
| Mapped SNPs (Avalon x Cadenza) | 3629 |
| Mapped SNPs (Savannah x Rialto) | 1886 |
| Mapped SNPs (Synthetic x Opata) | 201 |
| Wheat varieties studied | 169 |
The core set of wheat KASP assays
Within the Bristol wheat library, a core set of 960 pre-validated assays have been identified that are evenly distributed at 10 cM intervals throughout the wheat A, B and D genomes. The even distribution of the 960 assays facilitates medium resolution screening, e.g. for characterisation of parental varieties and development of novel varieties in breeding programs.
Selecting assays
The wheat library assays cover the A, B and D genomes, and all chromosomes within these genomes. There is a file listing the assays separately by genome (A, B and D) available for download here.
IBP wheat assays
The
Integrated Breeding Platform (IBP)
wheat genotyping assays were originally developed through the Generation Challenge Program to enable the development of wheat germplasm in environments where abiotic stresses have a significant impact on yield.
Advantages
Library includes over 8,000 functionally validated KASP SNP markers
Cost-effective and robust KASP genotyping technology
Flexible - pick and choose the assays that are relevant to your project based on genome and chromosome location
Convenient – use informative markers directly on breeding populations or novel cultivars
No minimum order – order any number of assays from the library
KASP assays are easy to run in your own laboratory or can be used in a genotyping service project
Ordering
The Wheat KASP Assays can be provided as part of our genotyping service or as reagents to run KASP genotyping in your own laboratory.
The assays are available in 2 pack sizes:
| Cat. No | Product | Pack size |
| --- | --- | --- |
| KBS-2500-004 | Wheat KASP Assay Mix | 2500 x 10 μL reactions |
Resources
Data sheet: wheat genotyping library
Fact sheet: DNA requirements
Poster: Key trait screening on global wheat accessions using KASP genotyping markers
A new open resource for the wheat breeding community
Case study: University of Bristol – The Cereal Genomics Group (wheat)
Development and validation of KASP SNP assays for wheat that can be implemented in marker-assisted selection (MAS) to improve future wheat yields.
Application note: University of Bristol – The Cereal Genomics group (wheat)
Discovery and development of exome-based, co-dominant single nucleotide polymorphism markers in hexaploid wheat (Triticum aestivum L.)
Research article: Plant Biotechnology Journal
Transcript-specific, single-nucleotide polymorphism discovery and linkage analysis in hexaploid bread wheat (Triticum aestivum L.)
Press release: Wheat genome project gains funding boost from CIRC