Hydrocycler2 ™
Combining throughput, efficiency and robust design, the Hydrocycler2 water bath thermal cycler offers an attractive alternative to traditional Peltier-based thermal cyclers for high-throughput PCR.
Water conducts heat - Using water to conduct heat to a PCR sample offers multiple advantages including the ability to process many plates or arrays in parallel for high throughput with minimum variation in temperature from plate to plate or array to array.
Fast cycling time - In addition, cycling time is 40% faster since there is no need to ramp temperatures up or down during the PCR cycle.
Precise temperature control - Plates and arrays automatically move from one temperature bath to another and the temperature of each bath remains absolutely consistent and can be precisely controlled.
Why choose the Hydrocycler2
Increased throughput
Ability to process more than 145,000 samples in an eight-hour day*
Suitable for 96-, 384- and 1536-well plate formats and 384-well
Nexar™ or IntelliQube™ Array Tape™ with minimal system set up
Efficient amplification
Circulation Jet ensures temperature uniformity in each tank for high PCR consistency and eliminates edge effect
Multi-bath system delivers precise temperature control, enhances cycling time, and eliminates temperature fluctuations
Minimal external heat generation eliminates the need for an air conditioned environment
Compact footprint for placement on floor or lab benchtop with tank covers minimising water evaporation.
Optimised protocols for both plates and Array Tape
Intuitive user interface
Simple and intuitive user interface for easy use
Integrated barcode tracking with accompanying software
Report generation and log file reviewer
Chemistry
Supports all common end-point PCR chemistries and protocols as well as emulsion PCR (ePCR)
Provides uniform temperature across the entire plate or array for consistent reactions and accurate data
*Throughput is highly dependent on specific cycling conditions and chemistry selection. This estimate is based on 1536-plates and a standard KASP 36-cycle run totaling 1 hour 10 minutes.
Resources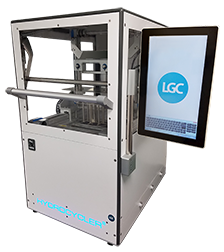 Hydrocycler2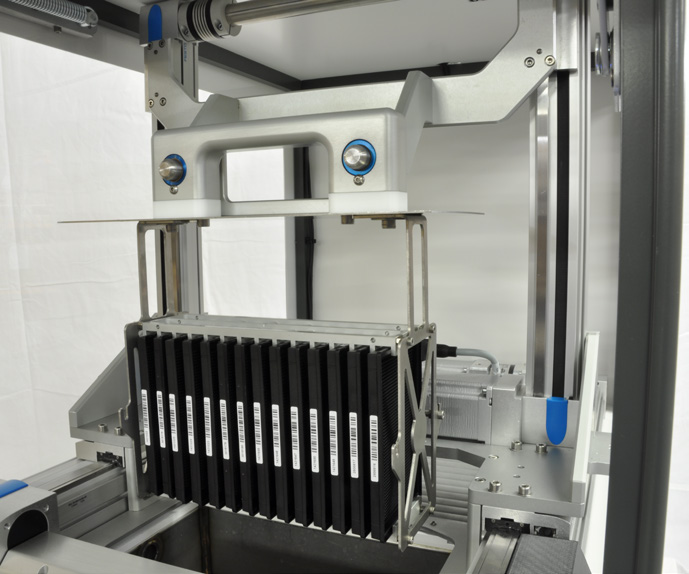 Hydrocycler2 well plate basket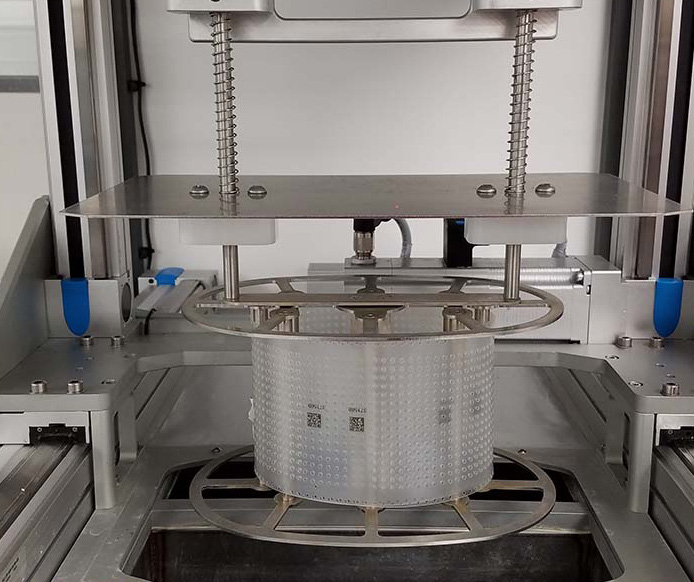 Hydrocycler2 array tape basket