Keep your SARS-CoV-2 testing workflows running at full speed
Reagents for testing and public health labs
One of the many challenges of the public health response to COVID-19 is ensuring that labs have enough high-quality reagents for uninterrupted SARS-CoV-2 testing. With our immense oligonucleotide synthesis capacity and robust reagent supply chain, LGC, Biosearch Technologies™ can remove reagent bottlenecks and keep your SARS-CoV-2 testing workflows running at full speed.

It's not you, it's your oligo. Read how to mitigate the risk of oligo contamination to preserve the integrity of your COVID-19 workflow.

Developing your own kit? What do you require to develop your SARS-CoV-2 assay?Let us know how we can help.

Why choose Biosearch Technologies to support your COVID-19 detection programs?

Easily order probes and primers by protocol, including a CDC-qualified probe and primer kit

Run your tests with the confidence of knowing that the powerful BHQ™ and BBQ-650™ dyes used in many of the SARS-CoV-2 protocols are coming straight from the company that is the original supplier and inventor

Leverage sensitive and robust qPCR enzymes and master mixes from the trusted partner of the world's top 10 molecular diagnostic firms

All COVID-19 orders will be prioritised and expedited for detection at scale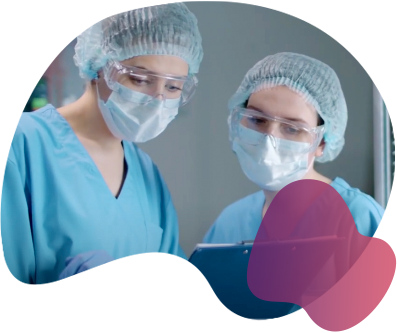 Consult our team for tools and technologies for SARS-CoV-2

The Biosearch Blog
Get more in-depth insights about COVID-19 and how LGC, Biosearch Technologies is supporting the rapid response to the pandemic from our blog.

COVID-19 Protocols from WHO and US CDC
WHO interim guidance for laboratory testing: Novel Coronavirus (COVID-19) technical guidance: Laboratory testing for COVID-19 in humans

LGC, Biosearch Technologies is proud to be the original supplier and inventor of the BHQ and BBQ technology used in all of the protocols listed below.
Protocols from across the globe
Probe format used
Order Form

COVID-19 Resources and downloads
Products to support your workflow
Automation-compatible products for high-quality RNA extraction and purification from a range of clinical samples, including upper respiratory specimens.
High-performance reverse transcriptase (RT) options that can fit into a range of workflows.
We enable sensitive pathogen detection with our trusted master mix reagents.
We offer ready-to-use probe and primer sets that enable confident and scalable SARS-CoV-2 testing.

We safeguard the integrity of your COVID-19 workflows by manufacturing and shipping oligos in a completely separate and geographically distant facility from positive control production.

We're the inventor and original source of all the quenching technologies that are cited in the protocols published by WHO

You can rely on our secure, vertically integrated supply chain which allows us to manufacture oligos quickly and at scale
Move quickly with a ready-to-use, out-of-the-box solution for high complexity CLIA labs running the CDC EUA protocol.
Pick and choose which COVID-19 signatures work best for your lab with individual RUO probes and primers using sequences as designated by Charité and US CDC protocols:
Request probes of your own design using the BHQ technology we invented:
LGC SeraCare offer a complete Quality Solution for COVID-19 diagnostic assay validation
AccuPlex™ technology mimics wild-type pathogenic viruses, but is safe, non-infectious, and replication deficient. These materials serve as true, full-process quality solutions that challenge the entire diagnostic workflow, making them the preferred alternative to infectious materials.

Together, the AccuPlex SARS-CoV-2 Verification Panel and AccuPlex SARS-CoV-2 Reference Material Kit offer an ideal solution for clinical laboratories looking for a safe, effective tool to verify and monitor SARS-CoV-2 molecular assay performance. Products contain positive materials directed against the published CDC and WHO consensus sequences and the S gene. Negative materials targeting the human RNase P gene are also included.
LEARN MORE
"We just went 'live' with the SARS-CoV-2 assay…I've never brought in and validated an assay in 7 days. The LGC SeraCare reference material works perfectly. I needed something other than the assay's positive control to create a positive assay result before I felt comfortable releasing the assay for patient testing, and your product did the trick."
Medical Director, Clinical Chemistry Laboratory prominent Boston Academic Medical Hospital
For testing
LGC, Biosearch Technologies' oKtopure™ and IntelliQube™ instrumentation can alleviate sample preparation and testing bottlenecks with ultra-high-throughput instrumentation that was originally developed for the leaders in seed genetics. While these instruments are RUO, they are increasingly being used in CLIA labs as they offer far greater throughput for both nucleic acid extraction and qPCR-based detection than any other instrumentation on the market.

Designed for genetic target testing of millions of samples per year.

Automation and reliability enables day-in and day-out operation with minimal human intervention.

Significantly increase your ability to ramp up testing capacity and speed.

A single oktopure/IntelliQube combination can provide ~2000 sample. extractions and tests per 8-hour period depending on assay and process setup.
A high throughput nucleic acid purification system that produces high-purity RNA for testing. The system performs lysis, extraction, and purification on eight 96-well plates at a time using sbeadex viral RNA magnetic beads and buffer kits.

A highly automated qPCR system that integrates liquid handling, plate sealing, thermal cycling and multiplexed reading.The IntelliQube performs automated sample mixing and qPCR detection on continuous feed Array Tape, which eliminates the need for well plates, reduces reaction volume and reagent use, and allows for continuous operation without frequent intervention. The system is ideal for highly batched, high throughput testing scenarios where consistent performance, high test volume, and low cost per reaction are important.
Consult our team for tools and technologies for SARS-CoV-2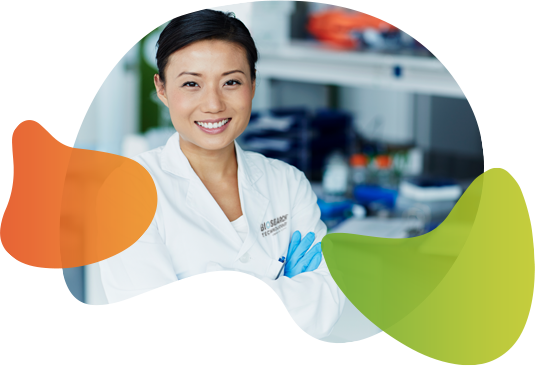 Working with you to wield science for a safer world.