The Meridian3 ™ system provides non-contact, continuous reagent dispensing, ideal for genotyping, standard PCR and other applications. Originally developed for our own genotyping services laboratory, laboratories worldwide now use the Meridian technology to meet their high-throughput and efficiency needs.
Capabilities
Process time to dispense 1 μL reagent into a 1536-well plate is less than 45 seconds
Accuracy of <5% CV at 1 μL
Dispensing volumes from 1 μL to 50 μL in a standard* configuration
*For larger volumes contact our team for more options.
Features
Vacuum-based 8-channel aspiration system allowing for multi-plate dispense
Automated mixing of assay and master mix or manual option available
Two plate positions, active working plate and load/unload plate, to increase throughput
Innovative liquid dispensing
Non-contact dispense eliminates potential for cross contamination, that means no more disposable tips
Integrated tip wash station
Enhanced motion control to ensure greater accuracy and control of dispense tip positioning
Intuitive user interface
Full software control
Simple pattern dispensing
Integration with proprietary Kraken™ software* for quick pattern dispensing via dropdown menu selection
Integrates seamlessly into SNPline™ automated workflow
Increased error control and data tracking with integrated 1D linear barcodes in Unicode 0128 format for plates and 2D data matrix barcode reading for up to 16 assay tubes
*If used with Kraken, Kraken version 15.6.6.14265 or above is required for full functionality
Make an enquiry
Resources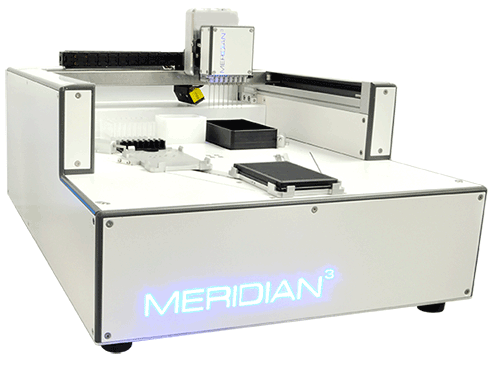 Meridian3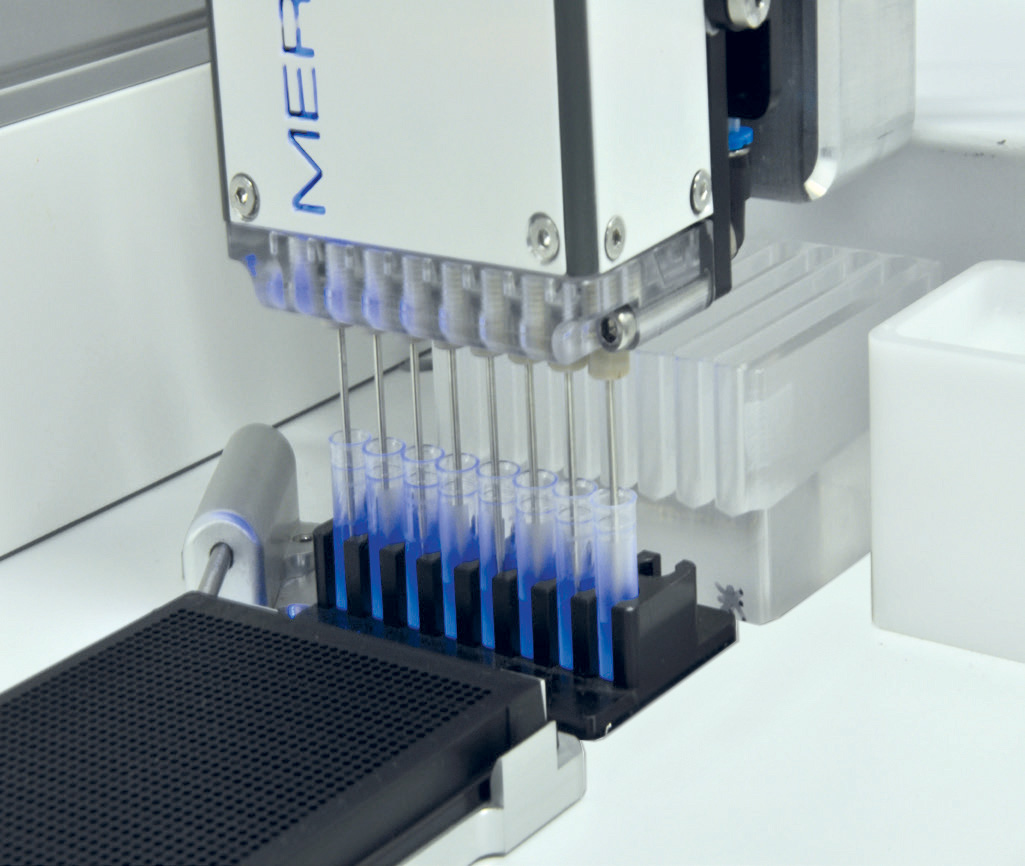 Meridian3 dispense head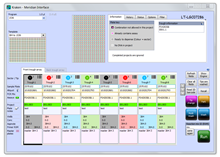 Consistent data sets using Meridian3
Ordering information
Please enquire about non-standard options that may better fit your needs.
| | |
| --- | --- |
| Catalogue number | Description |
| KBS-0011-002 | Meridian3 - liquid handling system |
| KBS-0025-003 | 1-dimensional handheld barcode scanner |
| KBS-0099-034 | 4 litre oil-free compressor (230v) |
| KBS-0900-027 | Meridian3 12-month Service Contract |