Ultra-high-throughput PCR testing system for SARS-CoV-2 detection
Complete 5,000 test results per hour on a proven molecular genomics testing platform with unmatched capacity
It's time to redefine large-scale COVID-19 testing. For labs to prepare for the next surge with scalable capacity, LGC Biosearch Technologies offers an ultra-high-throughput (uHTP) end-point PCR testing system for SARS-CoV-2 detection now granted Emergency Use Authorization (EUA).
The Biosearch Technologies workflow combines the Nexar™ industrial scale, automated end-point PCR testing platform with our robust, high-quality testing reagent components. UgenTec's FastFinder software seamlessly integrates with Biosearch Technologies' instrumentation to provide full traceability of the sample down to individual wells on the Array Tape™ consumable, which allows the user to easily pull up a sample's status.
See if ultra-high-throughput is right for your lab

Sample
collection


Sample receipt
and preparation


Lysis and
inactivation


Amplification
and detection


Data interpretation
and workflow
management
Explore the ultra-high-throughput PCR testing workflow

The LGC, Biosearch Technologies SARS-CoV-2 ultra-high-throughput End-Point RT-PCR Test
Biosearch Technologies' SARS-CoV-2 testing workflow can expand testing capacity at 5,000 completed test results per hour with minimal need for additional staff, instrumentation, or lab space. This optimised package of hardware, reagents, consumables and software includes:

The industrial scale Nexar™ (end-point PCR) and Hydrocycler2™ (thermal cycling) platforms.

Validated SARS-CoV-2 reagents, enzymes, and probe and primer sets.

UgenTec's AI-powered workflow automation, PCR analysis and reporting software.

A dedicated customer service representative who ensures that your supply, hardware and service needs are anticipated and met.

Technical documents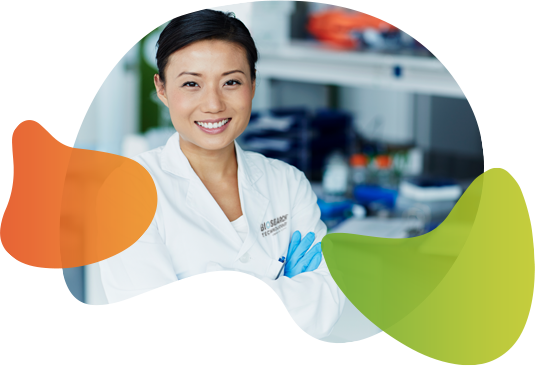 Working with you to wield science for a safer world.