COVID-19 testing at ultra-high-throughput
Enabling mass testing with scalable technology, capable of processing up to 150,000 tests per day on a single system.

Evaluate options for scaling up COVID-19 testing
Explore our RT-PCR system, submitted for EUA
View platform details

Resources to support scaling up
LGC enables rapid, large-scale implementation of laboratory diagnostics for COVID-19 by expediting availability of mission-critical extraction chemistries, oligos, PCR reagents, quality control solutions, and instrumentation that deliver 2019 Novel Coronavirus detection kits at scale.
Visit our COVID-19 Resources Hub
Uniquely positioned to support mass testing
LGC's market-leading expertise and components in clinical research testing, coupled with its strong partner relationships, has enabled the company to respond quickly to the COVID-19 pandemic since January 2020, and we are committed to being part of the worldwide solution for managing the spread of COVID-19. The use of LGC's technology will allow for large-scale screening to help unlock the potential in bringing some sense of "normalcy" back into our daily activities.
LGC is proud to have worked with customers including many of the world leading IVD companies, clinical laboratories, governments and regulatory agencies to quickly respond to this pandemic.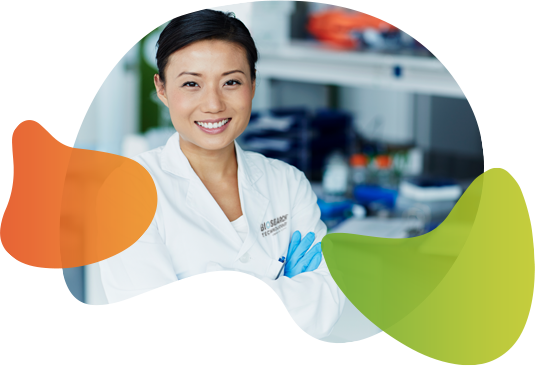 Working with you to wield science for a safer world.